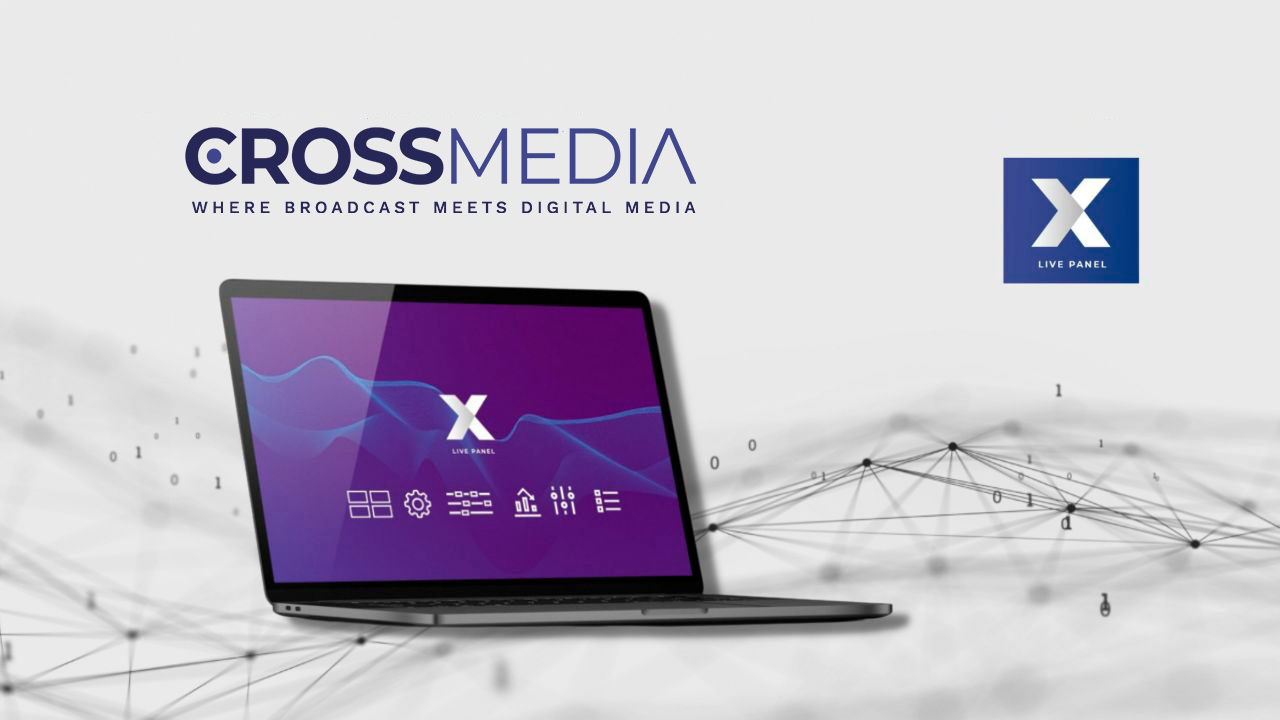 X-Live Panel by Crossmedia, integrating broadcast workflows into the streaming world
Crossmedia, Crosspoint's digital division, has developed a new product whose mission is to integrate the broadcast flows of broadcasters with the publication and the launch of streaming services on digital platforms: X-Live Panel.
Jorge Frías, Head of Digital Media at Crossmedia, mentions that the vocation of Crosspoint's digital division:
"is precisely to provide comprehensive solutions to connect the broadcast world with the digital world. All Crosspoint's experience in the control of broadcast equipment, along with the wide range of digital and OTT solutions that we handle in Crossmedia, allow us to undertake such projects with the maximum solvency".

Thanks to this and with the trust of À Punt Mèdia "we have been able to develop a very complete product that provides a solution to all their needs, both at an engineering and operational level, and that we can easily adapt to other environments and customers thanks to its modular architecture. X-Live Panel is precisely the nexus that allows us to convert traditional broadcast flows into new ways of exploiting content in the OTT environment such as FAST channels or Pop-Up Channels."
À Punt (Valencia Regional TV) leading the creation of Pop-Up streaming channels
Fernando Monsalve, Head of Engineering at À Punt comments:
"The challenge we set ourselves internally in À Punt was to have an end-to-end solution that could solve the flow of digital channel publishing, where a single operator could launch and control the generation of these channels with full control from the broadcast router to the different digital publishing platforms that we are currently covering". In this way, "X-Live Panel has greatly facilitated and simplified the internal flows of operation and engineering, and has managed to combine in a single tool all the needs we had in our MCR for the publication of occasional pop-up channels such as Fallas, press conferences or sports; all in parallel to the fixed schedules of linear channels 24×7".
For more information about the product, please visit the following link: https://www.cross-media.es/x-live-panel/
#crossmedia #crosspoint #apunt #xlivepanel #mediaandentertainment #technology #liveproduction #broadcastmedia #esbroadcast