CMS
Multi-platform CMS solutions for broadcasters and online media
in content management for web publishing and OTT platforms
The heart of any digital platform resides in its CMS (Content Management System) content manager. A good content manager must have the necessary power and versatility to offer unified cross-platform management that allows publishing content both on the web, such as mobile applications, Smart TVs, Apple TV and all kinds of devices. In addition, the CMS must integrate with the different OVP and CDN solutions on the market to integrate customer workflows. The best CMS for a media outlet is one that offers the possibility of managing content and publishing it in a cross-platform environment. In turn, this CMS must incorporate the web functionalities that a media outlet requires to offer the best possible user experience and enhance the loyalty of its audience through the internet.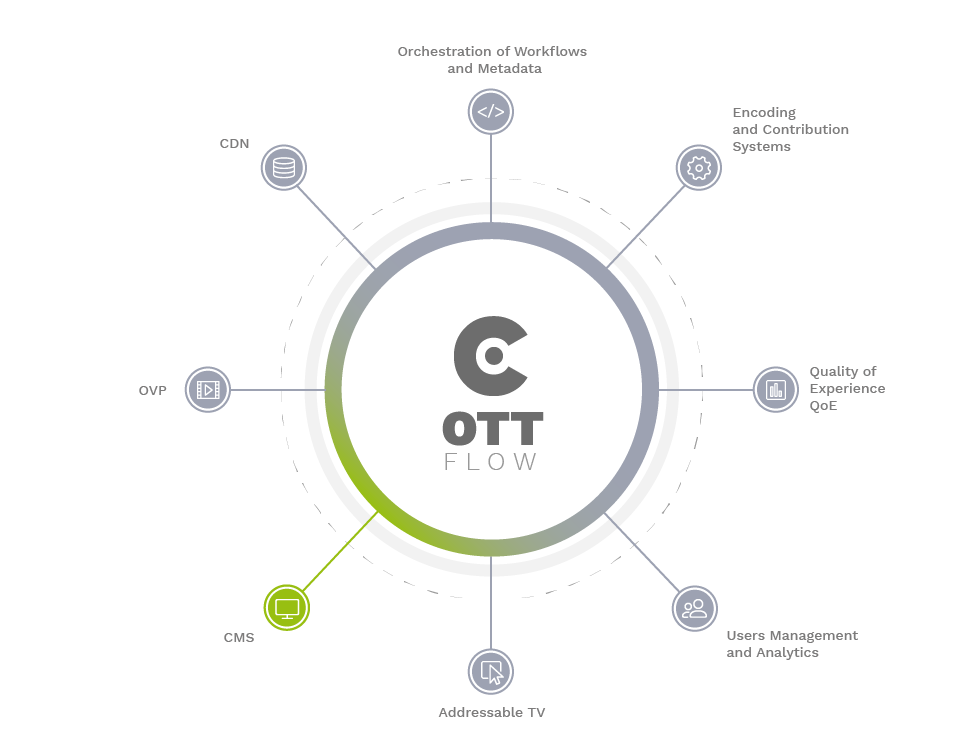 Multiplatform
Multiplatform CMS with support for web, mobile devices, Smart TV, Apple TV, HbbTV etc.
Integration
Integration with OVP market solutions for workflow optimization
Multi CDN
Multi CDN support in the caching and distribution of content and dynamic creation of Microsites.
Modules for Minute
Modules for Minute to Minute, Galleries, Surveys and User Generated Content (UGC) managed from the CMS itself
Business Intelligence
Integration with Business Intelligence and Big Data analytics tools for configuring business rules and user tracking.
Multisite
Multisite Complete management of different sites from a single administrator.
A-B Testing
A-B Testing. Maximize traffic through this version management tool.
Paywall
Paywall Configuration of access to content based on the type of user, type of content, subscription model, location, schedule, etc.