Orchestration of Workflows and Metadata
Solutions of Orchestration of flows and Metadata for the creation of OTT platforms of broadcasters and online media
In the work of integration of the broadcast environment with OTT platforms, the orchestration of workflows and metadata is necessary for the ingestion, distribution and publication of content in an efficient manner. Any OTT platform that depends on content contributions from broadcast signals must have the capacity and flexibility to create routines that integrate seamlessly into the workflow of the media. This content distribution chain must be flexible and fully configurable to meet customer demand and meet the requirements and needs of the media to connect for example MAM or Playout environments with CDNs, Content Management Systems CMS, Archives news, etc. This way you can orchestrate the delivery of cross-platform content from its creation and maintaining the metadata necessary for publication in different windows or devices. The key in these processes is to have a shared metadata layer and a powerful API infrastructure for integration with third parties. Good integration of workflows can reduce bottlenecks and increase the efficiency and productivity of a media company, while allowing you to maximize revenue, automating processes and extending the life cycle of the content produced.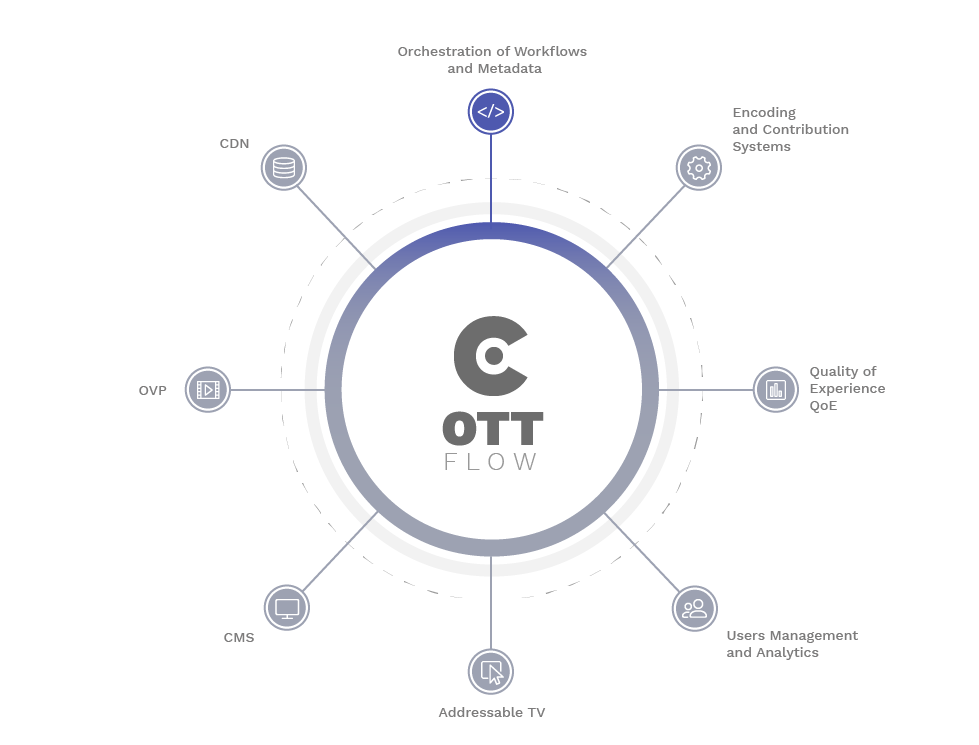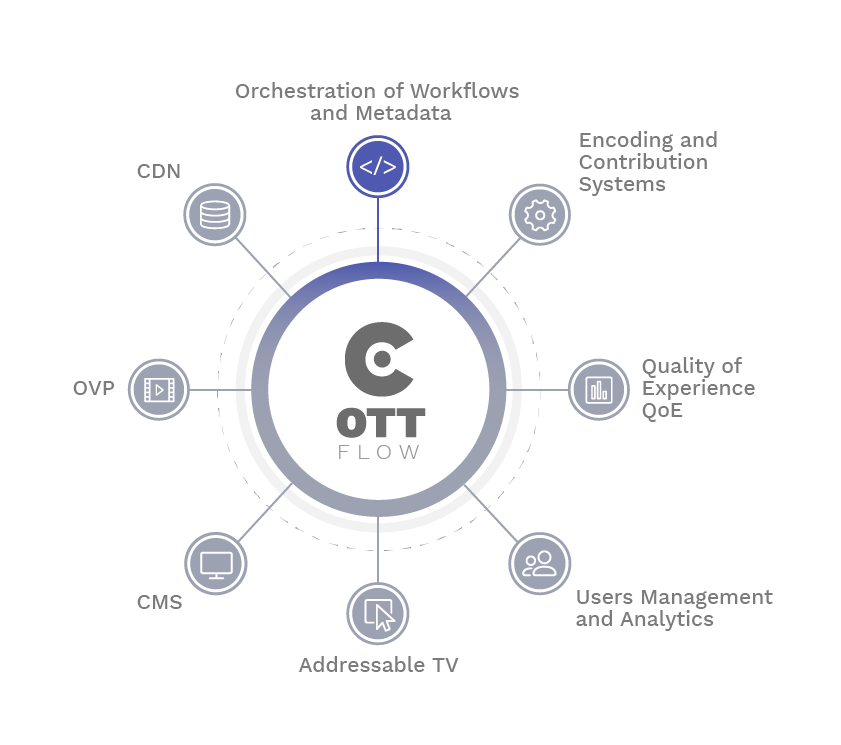 Ingest of multiple content formats
Ingest of multiple content formats and transcoding of files for customized distribution.
Integration
Integration via API with the leading brands on the market in MAM systems
Cross-platform metadata infrastructure
A unified, shared and cross-platform metadata infrastructure
Integration with the most popular editing systems
Integration with the most popular editing systems such as Adobe Premiere or Avid
Automated content management
Automated content management through microservices via API
Connection
Connection with Broadcast file systems
Integration with content providers
Integration with content providers through cloud services
VOD
Process automation for converting live signals into VOD material
Content distribution
Content distribution based on business rules
Connection with social media
Connection with social media and planning of scheduled content publications