Quality Of Experience for OTT platforms
Comprehensive streaming intelligence solutions, Quality of User Experience for OTT Platforms
The importance of video in any digital media today, which establishes its business rules in streaming as the main source of monetization, brings the need to have the appropriate tools to guide the publishing strategy and content segmentation as well as its associated advertising. Having first-hand information through a powerful sensor integrated in the video player is the best way to know the quality of user experience QoE (quality of experience) for OTT platforms, which is definitely a key point in terms of engagement for these online video platforms. Decision-making based on artificial intelligence is a substantial aspect given the transformation of the current market, where pay TVs are increasingly giving way to OTT platforms, and it has become an essential need to have a homogenized and complete measurement standard, driven by a platform that facilitates real time analysis. Today the quality of the user experience is as important as the content.
At the same time, and to be able to offer a detailed and 360-degree analysis of the platform, specific tools are needed to track content, ads and social networks. The combination of all this data in a single management platform, which integrates information about users, players, ads and social media; allows data scientists to have a complete vision and provide the marketing and audience departments with the best information to establish the most appropriate editorial and business rules for each media and for each moment.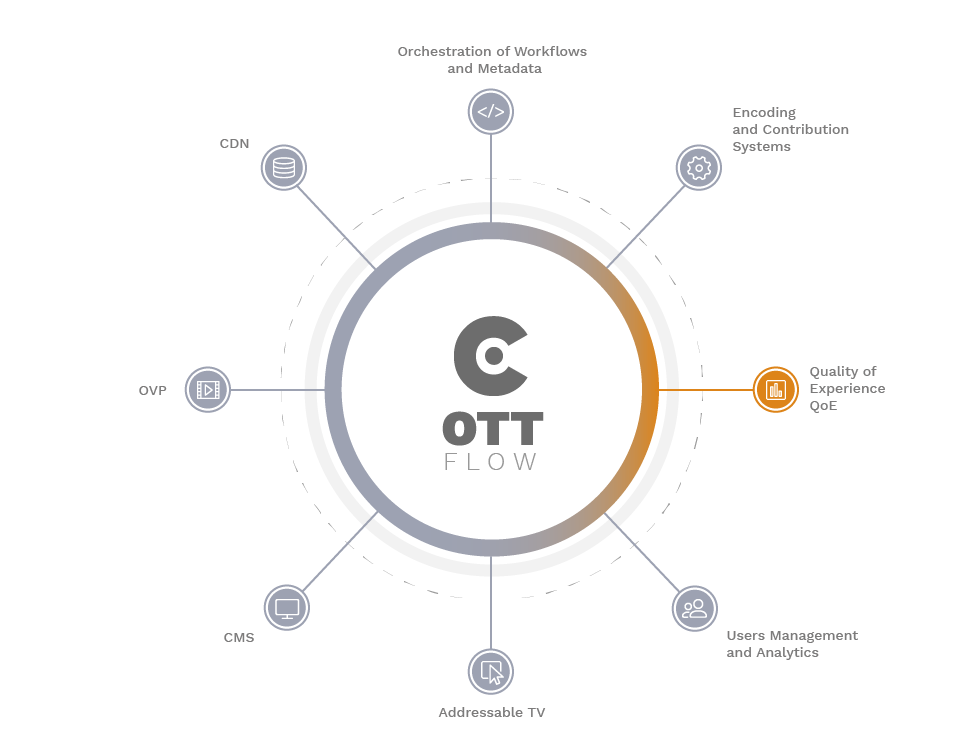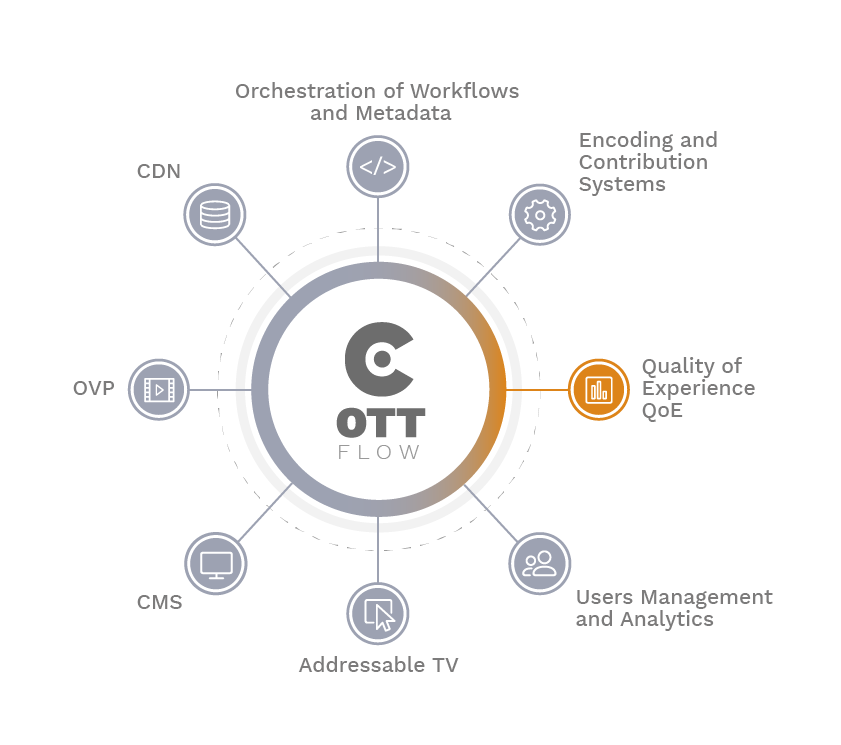 Experience Insights
Automated optimization for quality of experience based on artificial intelligence.
Content Insights
High-fidelity home consumption charts with behavioral segmentation for all types of users: casual, sports or series fans.
Social Insights
Comprehensive and cross-platform intelligence of the main social media platforms. Promotion, personalization, distribution and monetization of premium video content that connects with your users
Ad Insights
Improved ad viewing experiences to increase revenue.
Content ranking
Ranking of favorite content segmented by devices and platforms.
Consumption maps
Custom content consumption maps by device and by platform.
Behaviors patterns
Consumption behavior patterns to obtain the most reliable analytics.