OVP
OVP solutions for the creation of streaming and video on-demand platforms for broadcasters and digital media
The digital transformation of traditional broadcasters has driven the creation of increasingly complex and sophisticated online video (OVP) platforms. These services facilitate the ingestion of video from broadcast environments through workflows defined in integrations via API from the main manufacturers of media content managers (MAM). OVPs allow the media to transfer, convert, store and play video content on the Internet, through a large-scale structured system thanks to Content Delivery Networks (CDN) that allow concurrent access to large audiences and monetization of those contents. These cloud video platforms allow you to serve content on a multitude of devices such as Smart TV, Mobile Applications, HbbTV or Apple TV and they configure an OTT environment.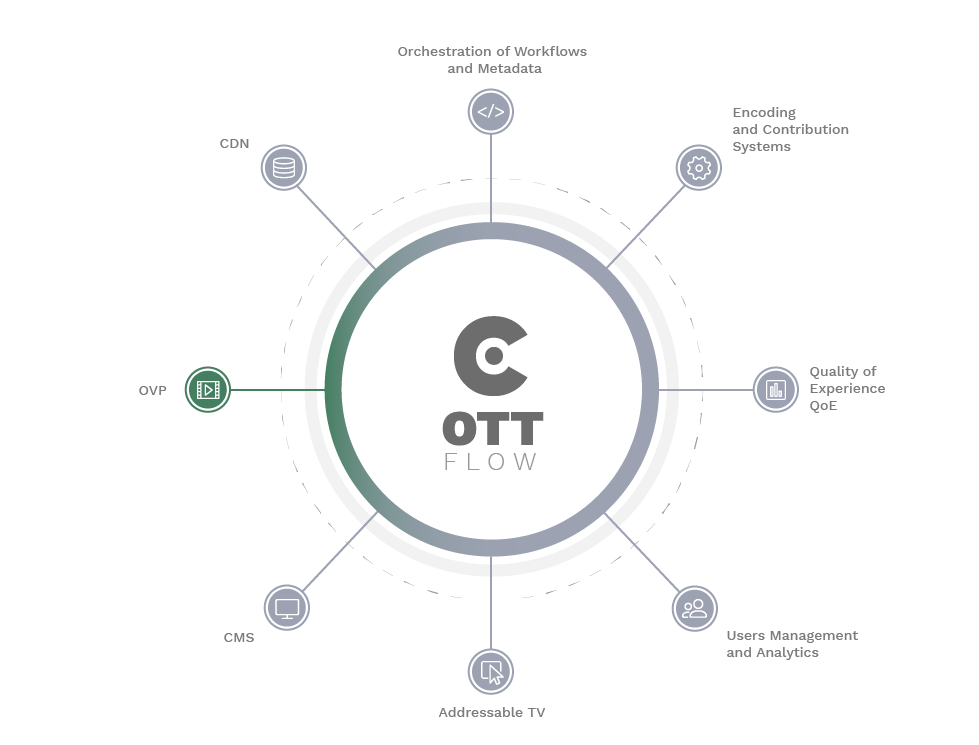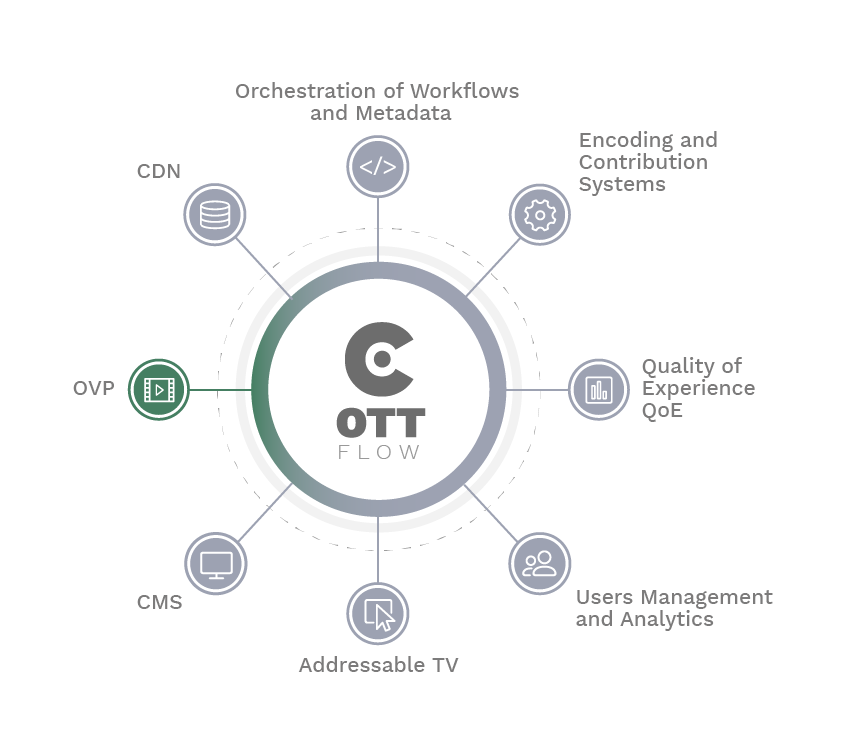 Just In Time Packaging
The OVP should be proposed as the CDN's source and take advantage of the Just In Time Packaging (JITP) capabilities to deliver content on latest generation devices in HLS, DASH or Smooth formats.
HTML 5
First level HTML 5 player with support for multi-language and real-time subtitles.
SSAI
Support for the insertion of advertisements on the SSAI server's side with support
24x7
Live channels for 24x7 broadcasts with Live Clipping for the generation of informational and immediate content pills.
DRM
Support for DRM in the main current formats such as FairPlay, Google Widevine Modular or Playready.
CDN
Support for multiple CDN
National and regional geoblocking
Content rights management with national and regional geoblocking
VOD
Live to VOD and VOD to Live services for the generation of virtual channels and playout systems in the cloud