ES Broadcast expands Spanish operations with acquisition of Crosspoint
Leading broadcast technology specialist ES Broadcast has acquired Spanish equipment reseller, distributor and systems integrator Crosspoint.
The deal sees the Madrid-based company become part of the ES Media Group, alongside existing technology brands ES Broadcast, ES Broadcast Hire and Film Store Rental, and content services and library migration providers LMH and Memnon. Crosspoint brand Crossmedia, which provides comprehensive solutions for OTT environments, similarly joins the ES Media Group stable.
The sale was rubberstamped on Monday 19 December, concluding negotiations led by Jesús Ruiz and Lorenzo Heras, who established the firm along with a third associate in 1993. Ruiz and Heras will look to retire following a handover period and wished to ensure the company's future would be in trusted hands.
Current Crosspoint sales manager and shareholder Victor Garcia will take up the role of managing director, ensuring continuity in the company's day-to-day operations.
Announcing the acquisition, Ben Murphy, ES Media Group CEO, said: "We are excited to welcome Crosspoint to the Group. I have long admired their operation – their innovation, technical support and knowledge sets them apart from their competitors and it is this that makes them a trusted brand that the largest broadcasters in Spain rely on for major projects.
"This acquisition allows ES Media Group further access to the Iberian Peninsula market, building on the success of our existing Spanish equipment hire operation.
"Much like our UK and US systems integration division, Crosspoint is increasingly leading the way with the very latest technology – including Cloud production solutions. It's a great fit for our strategy of having the best in-house expertise that in turn positions us as a true technology partner to tier-one broadcasters, content producers and owners."
Incoming Crosspoint managing director Victor Garcia underlined the importance of finding a buyer with extensive industry knowledge, market position and ambition, saying: "Since the first moment that we realised the need to face generational replacement in the company's management, we were very clear that this was a great opportunity to grow and prepare in the best way for future challenges.
"ES Broadcast's status as a global group with a highly ambitious approach and a comprehensive suite of client solutions provides Crosspoint with every justification for this acquisition. With such a powerful Group behind us, we can continue to provide our clients with industry-leading technical expertise and a top-quality support service, while also progressively growing our unique solutions such as Crossmedia's offering into international markets."
Jonathan Lyth, ES Media Group CTO, added: "This acquisition is an exciting opportunity to further expand our collective engineering expertise, professional services provision and authorised service centres.
"Crosspoint's approach to SaaS and Cloud products aligns closely with our strategy of continually strengthening our readiness to provide services to this critical new area of the industry. With the addition of the Crossmedia team we also add a developer- and software services-led capability that acts as a platform to provide complete end-to-end technical solutions for the media value chain."
With almost 30 years' experience in the Spanish broadcast market, Crosspoint is one of Spain's most respected broadcast technology brands, serving the broadcast, production, post production and content delivery sectors. The company offers Grass Valley, Riedel, Haivision, Fastly and Brightcove technology solutions among a wide range of brands, while notable clients include RTVE, Mediaset, Atresmedia, TV3 À Punt, TVG and Dorna.
Crossmedia meanwhile builds and manages OTT streaming services for broadcasters and content owners, using partner software providers as well as in-house developed applications.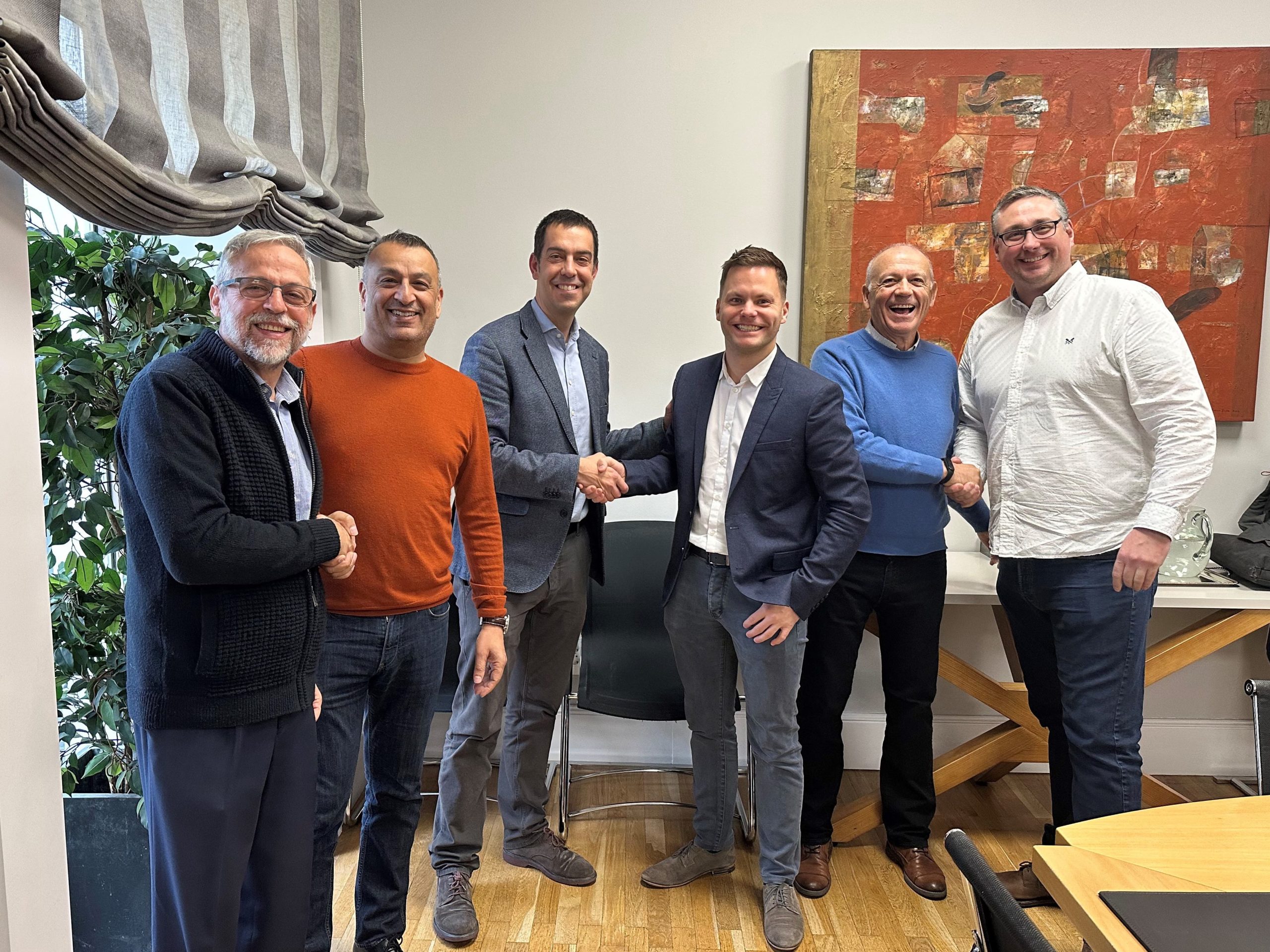 About ES Broadcast
ES Broadcast specialises in service provision to the broadcast, TV production and film production industries.
Equipment Sales
The company is an international reseller of both new and used professional broadcast and production equipment, and is an approved dealer for Sony, Grass Valley, Ross, Canon, Fujinon, Panasonic, EVS, NewTek, Telestream and many other leading manufacturers.
ES Broadcast also services the production market through Film Store Rental, a London-based rental house that holds a wide-ranging inventory of camcorders, lenses, monitors and grip. The company specialises in providing equipment for wildlife, documentary and commercial shoots.
Systems Integration and Project Solutions
ES Broadcast provides systems integration services and has delivered projects as diverse as OB trucks, studios, portable production units and esports arenas. Our Project Solutions operation has provided large-scale, temporary ENG kits for a number of major global sporting events.
Equipment Hire
The company's broadcast rental arm, ES Broadcast Hire, is a leading provider of live production equipment for hire, with a product portfolio that boasts the largest rental fleet of Sony HDC-4300 4K broadcast cameras in Europe, amongst market-leading equipment from manufacturers including Sony, Grass Valley, Panasonic, Canon, Fujinon, Telelstream and Vinten.
Media Services and Library Migration
ES Broadcast provides media services, library migration and archiving services via LMH and Memnon. These companies specialise in migrating a comprehensive range of legacy format assets to clients in the media and entertainment, broadcast, archiving and education sectors, as well as providing end-to-end professional media services to the broadcast, VOD/OTT and film industries.
For enquiries and further information please contact Terry Murphy in the ES Broadcast press office on +44 (0)1923 650 080.
About Crosspoint
Crosspoint is a Spanish company with more than 25 years of experience, offering its own and third-party broadcast services and equipment to TV channels, platforms, production and post-production companies, becoming a trusted partner of the main national public and private broadcasters.
Reselling and Distribution
Crosspoint currently markets a wide portfolio of leading brands in the field of Broadcast (production, infrastructure, transmission and playout), Control Systems, Communications… Brands such as Grass Valley, Riedel Communications, Haivision, BFE, Jünger or MediaExcel are a complete reference for any professional in the aforementioned sectors. Attending professional trading-shows and other types of international events allows us to be permanently updated on the news launched by these brands as well as the appearance of others.
Technological services
The Company has a specialized team with extensive technical knowledge of the brands represented and a powerful R&D department, which has enabled it to undertake the most demanding projects. It has also been able to adapt to the growing weight of IT systems in current audiovisual environments, incorporating certifications in networking, storage, cloud and virtualization.
Crossmedia: OTT solutions
In recent years, the Company has developed in the digital area and new technologies, creating a new business line specialized in the integration of broadcast solutions in OTT environments for broadcasters, telcos and online video companies, to connect broadcast with the digital environment. As a result of this commitment, it has the ability to implement Apps for the web, mobile phones, smartTV and other connected devices.