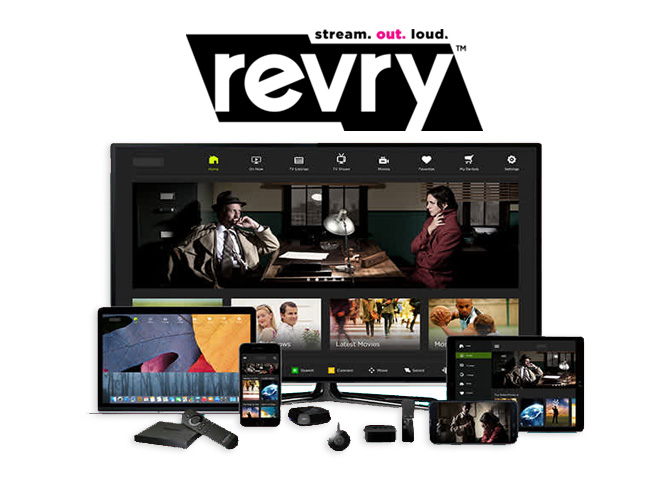 REVRY HAS CHOSEN BRIGHTCOVE BEACON AS A TECHNOLOGICAL SOLUTION FOR THE FIRST OTT PLATFORM ORIENTED TO THE LGTBQ + COMMUNITY
Proposing access to multimedia content through an OTT solution is always an adventure, and even much more risky, if that platform needs to be ready to provide a complete service in more than 130 countries covering 250 million devices. To ensure success, Revry has chosen Brightcove Beacon, which allows launching an OTT service, including different apps and devices, in a concise period of time, a pre-integrated technological solution distributed by Crossmedia.
An OTT for every content vertical
Revry is the first OTT platform entirely focused on the LGTBQ + community. Listening to a transgender music artist or watching a movie in which the main characters are gay may not be frowned upon and may even be illegal in certain countries, making this content totally inaccessible, depending on the region. At Revry, they are determined to be the lever that changes this situation, and that is why they want to put an end to this type of cultural isolation. With this, they also intend to help the empowerment of the LGTBQ + collective through the highest quality video content, for that Revry has chosen Brightcove Beacon.
Triple commercial model
To achieve its goal of reaching a global audience, on all screens, on all devices and all platforms, Revry turned to the Brightcove Beacon, with which it has created a unique distribution model known as the "Tribrid" model.
With the "Tribrid" model, Revry is able to expand its reach, offering content through three commercial exploitation models: video on demand with advertising (AVOD), subscription model (SVOD) and live television with ads. Besides, this model offers a premium viewing experience and enhances the monetization opportunities for the platform.
Revry has found a great tool for that purpose in Brightcove Beacon, thanks to its live-streaming capabilities and the possibilities of monetizing its content.
"When I first saw the Brightcove Beacon demo, something just clicked. Here was our opportunity to create the platform we always dreamed of. The most interesting feature was the Brightcove Beacon 'Live' section. I had never seen one. solution that had a fully customizable EPG program guide. The most exciting feature was the "Live" section of the Brightcove Beacon product. I had never seen any solution that had a fully customizable electronic program guide. Brightcove Beacon has the ability to create an environment that could host multiple live TV channels all in one application. Think a mini Pluto or Xumo TV "

Damian Pelliccione, CEO and co-founder of Revry.
These features allow Revry's audience to choose in real-time from a wide variety of live channels, resulting in a reliable and customized user experience.
If you want to know more about the features and benefits of Brightcove Beacon, don't hesitate to contact us.