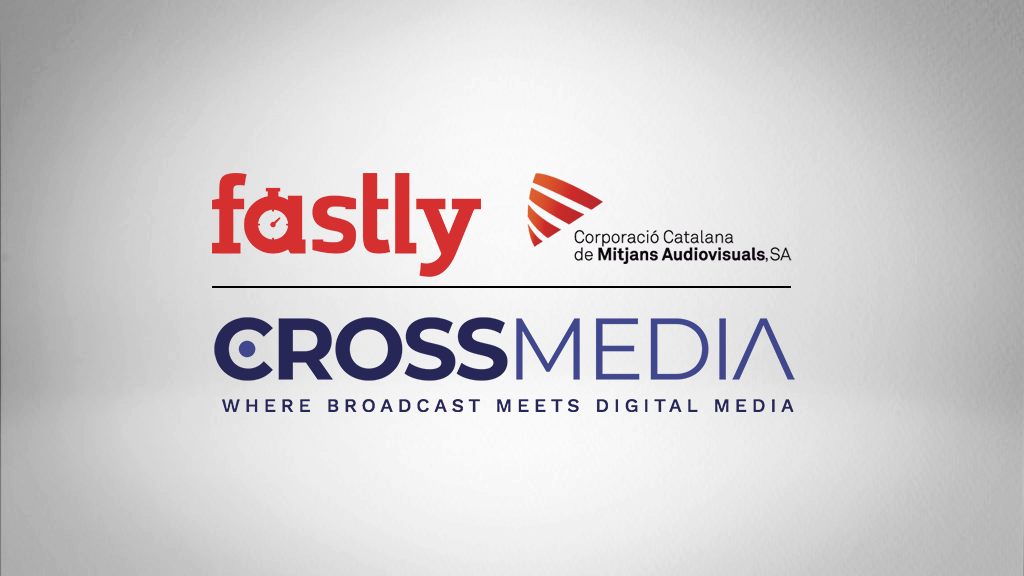 Crossmedia awarded CDN services for CCMA with FASTLY
Crossmedia has recently been awarded, through its Crosspoint matrix, the Internet content distribution service of the Catalan Audiovisual Media Corporation (CCMA). Crossmedia specializes in the integration of OTT solutions for broadcasters, telcos, and online video brands and companies; and it is an evolution in the digital area of Crosspoint, a reference company in the distribution of products and solutions in the broadcast market in Spain. 
The service that Crossmedia will provide to the CCMA for the distribution of content on the Internet, will focus on the acceleration and distribution of HTTP and HTTPS web traffic and will be carried out by the hand of FASTLY, a North American company of world reference in CDN services.
The recent partnership agreement between Fastly and Crossmedia has meant a key strategic alliance for the introduction of the San Francisco company in the public television market in Spain. Fastly is a leading Edge Cloud services company designed to process, serve and secure applications, primarily recognized for its unique functionality CDN solutions based on VCL (Varnish Configuration Language). Fastly has in its portfolio leading brands with international presence such as The New York Times, Vimeo or Shazam.
Crossmedia provides value-added solutions to Fastly's unique real-time logging capabilities, thanks to the creation of powerful control tools and statistics panels adapting to the specific needs of the client. It is a real-time alert and monitoring service that allows you to display in a visual way data from concurrent users, traffic to the source, traffic delivered to users, internal traffic of the CDN, or the most visited URL among others. The use of these tools also allows the subsequent ingestion of data on Big Data platforms for the analysis of platform performance and enabling the client to make editorial or business decisions in real time.