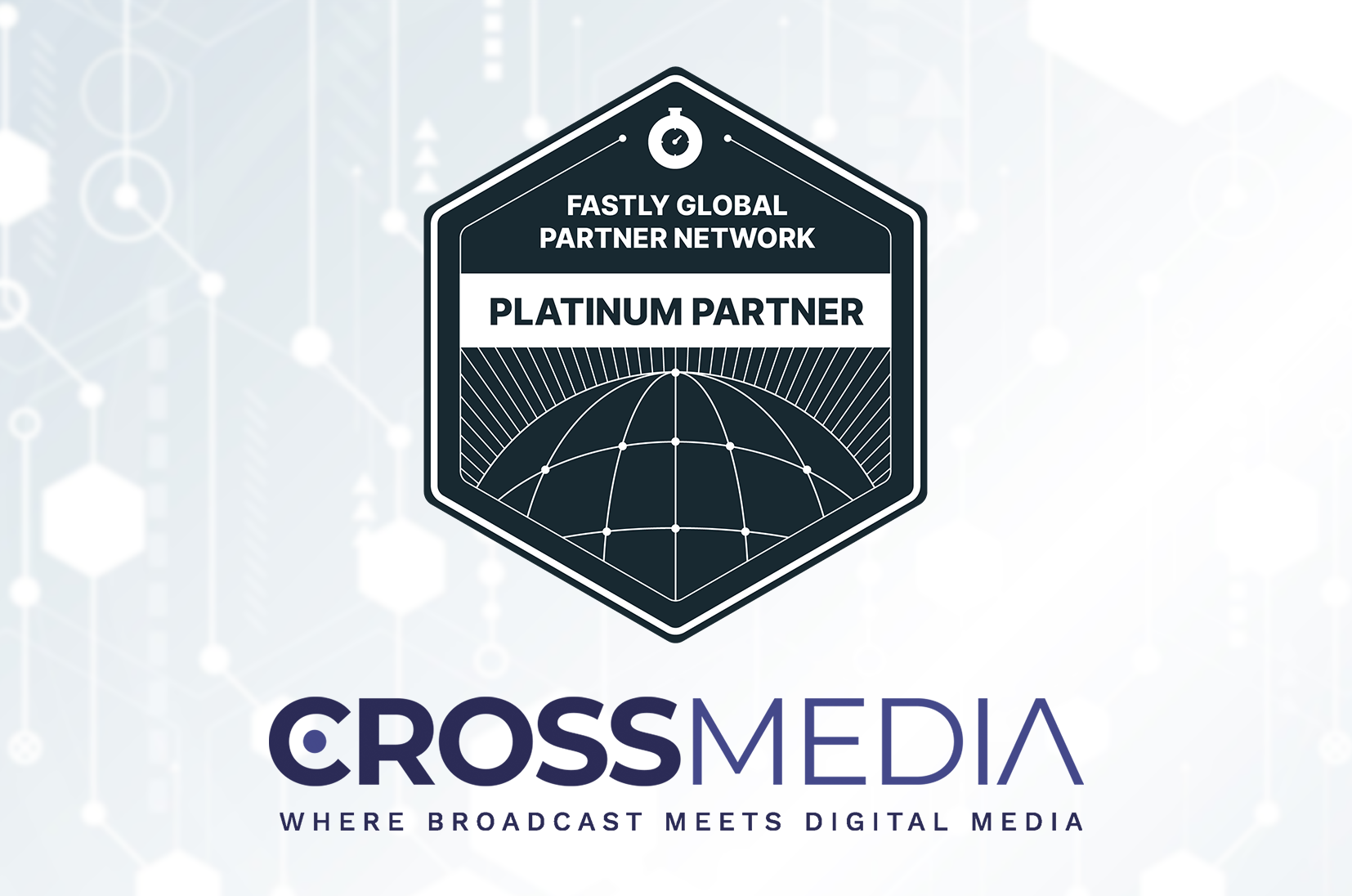 Crossmedia, Top Partner of Fastly in the European Ranking
Crossmedia becomes the top-ranked partner in Fastly's European partner ranking and achieves recognition as a global Platinum Partner
Crossmedia, the digital division of Crosspoint in the Media world, has just received recognition as a global Platinum Partner by Fastly, solidifying its position as the top partner in the European ranking for cloud content delivery network (CDN) solutions. This achievement is a result of Crossmedia's unwavering commitment and dedication in providing CDN services to renowned companies in the industry, including RTVE, EiTB, and TV3, among others. Notably, RTVE currently relies on Fastly's service supplied by Crossmedia for its primary VOD CDN requirements, delivering content for RTVE Play, Clan, Smart TV, and more, as well as for web services like www.rtve.es. Additionally, Fastly, in collaboration with Crossmedia, facilitates the distribution of live and on-demand video content for TV3 and EiTB's streaming services. Fastly's CDN solution has proven its exceptional performance and reliability in high-traffic events such as Eurovision and the Christmas Lottery, among many others.
Crossmedia, a brand of the ES Broadcast Group specifically developed for the digital business, has become a reference in OTT and streaming solutions for broadcasters and content producers in Spain. The scope of Crossmedia's activities extends beyond the distribution of the brands it represents, encompassing customized solutions through its in-house development team. An example of this is the development of a management panel for occasional streaming channels for À Punt, where all broadcast and streaming streams of the Valencian television have been integrated into a single interface.
This latest recognition validates Crossmedia's ability to offer state-of-the-art technological solutions for new digital operators, including broadcasters, production companies, cultural venues, media outlets, and sports clubs. Thus, Crossmedia continues to establish itself as a convergence point and link between television, IP networks, and digital media, providing value and reliability across its portfolio of solutions.